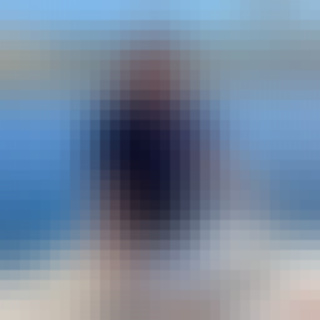 A. E
Desired positions: Deckhand, Deckhand / Mate, Delivery Crew
Login to view a candidate's contact information and CV.
Basic information
Current location

Dubai

Date of birth

09 Jan 1976

Height

165cm

Relationship status

Married

Smoker

No

Visible tattoos

No

Military service

No

Criminal record

No

COVID-19 fully vaccinated

Yes
About me
I am sporty and motivated person with a high level of expectation, loving my time on the sea and I am passionate about yachts. I have just completed coastal skipper theory and practical as well as a diesel engine course and I am looking forward to gain some more experience and to eventually do my master of yachts offshore, Ii was in Greece where I was part of a crew onboard a 48ft sailing yachts AGINA, we covered 332 miles and was given a competent crew cert. I also hold a 24m motor yacht coastal skipper license with full STCW 2010 and VHF cert. Irish born I've been living in Dubai for the last 16 years, after co-vid hit and I lost my job as a jockey in horse racing I found my next passion "the sea'', i would love to join your team. Thank you, Alan
Work experience
Capttain (Temporary) at m hidden
February 2023 - February 2023 (7 days)
Driving and course planning, also mooring and anchoring, steering by compass. Rope work and security Night navigation and passage planning,
crew (Temporary) at m hidden
May 2023 - May 2023 (13 days)
Sailing as a crew in Greece, Saronic, Argillic and South Peloponnese isles. 332 miles achieved, mooring and managing the boat, raising and lowering sail underway, learning to sail in rough conditions
Skipper (Temporary) at m hidden
August 2023 - September 2023 (14 days)
Coastal skipper course
Qualifications
Car Driving License
Proficiency in Designated Security Duties
Proficiency in Security Awareness
RYA Coastal Skipper
RYA Competent Crew
RYA Day Skipper
RYA Day Skipper Theory
RYA Powerboat Level 2
RYA Radar Operator
RYA VHF Short Range
STCW 2010
Certificates
Competent crew
24m Boat Driving Licence (IYT)

(Expiry: 26 Feb 2026)

STCW First Aid

(Expiry: 22 Feb 2028)

Fire Prevention and Fire Fighting

(Expiry: 22 Feb 2028)

STCW Personal Safety and Social Responsibility

(Expiry: 22 Jan 2028)

STCW Personal Survival Techniques

(Expiry: 22 Feb 2028)

STCW Security Awareness

(Expiry: 22 Feb 2028)

VHF Short Range Certificate (SRC)

(Expiry: 04 Feb 2028)
Hobbies & Interests
Paragliding, horse riding, yoga, fitness, sailing and time on the sea.