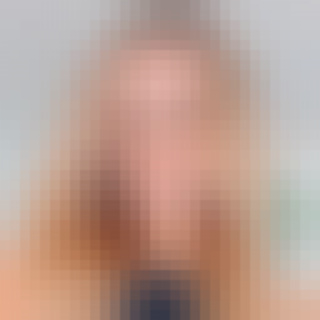 D. A
Desired positions: 2nd Stewardess, Chief Steward(ess), Head of Housekeeping, Head of Service
Login to view a candidate's contact information and CV.
Basic information
Current location

UK

Date of birth

31 May 1990

Height

166cm

Relationship status

Single

Smoker

No

Visible tattoos

No

Military service

No

Criminal record

No

COVID-19 fully vaccinated

Yes
About me
Since May 2014 I have worked on a variety of yachts, ranging from 35m to 130m, including Charter & Private vessels, fulfilling the roles of Stewardess, 2nd Stewardess and Chief Stewardess within both service and housekeeping. I have been fortunate to work with some fantastic teams and Captains, giving me the experience to pass on skills and techniques that I have honed during my career. I lead an active lifestyle, whilst keeping a fun sense of humor, fantastic social skills with both crew and guests, and a positive "can do" attitude. I work well under pressure, and pride myself on being the best crew member I can be, offering the owner and guests the best service and respect they deserve. I am currently seeking a rotational position onboard a high profile private or charter yacht, ideally 50m+ to keep my career progression heading in the right direction. You will see from my written references, that I am an honest, trustworthy and strong team player who takes great pride in ensuring tasks are completed to an expected high standard, within a timely manner, whilst ensuring a great level of detail in all areas. I am also open to freelance work, filling temporary positions where required.
Work experience
Stewardess (Full time) at m hidden
July 2020 - May 2022 (1 year 10 mons)
I Initially joined this large fleet on a temp contract, before moving to a permanent role as 2nd Stewardess overseeing an interior team of 5 on the support vessel for a 130 meter super-yacht.
2nd Stewardess (Temporary) at m hidden
July 2019 - October 2019 (3 mons 9 days)
We spent the summer season exploring New England starting from Florida before sailing up to Rockland and finishing back down in the Bahamas where we carried out relief work aiding one of the islands.
Lead Stewardess (Full time) at m hidden
July 2016 - April 2018 (1 year 9 mons 9 days)
I was head of service and responsible for running, organising and maintaining a high level of standard in all aspects of the interior.
Chief Stewardess (Full time) at m hidden
October 2022 - Currently employed
For the past year, I've served as a Chief Stewardess on a private yacht stationed in Florida and the Bahamas, where discretion is paramount due to the owner's high-profile status.
Qualifications
Barista
Basic Wine Course
Car Driving License
Cocktail Flair Course
ENG-1
Food and Hygiene Level 2
MCA Yacht Master Coastal
Proficiency in Designated Security Duties
Proficiency in Security Awareness
RYA Powerboat Level 2
STCW 2010
STCW 95
Wakeboard Instructor
Certificates
This person has not added any certificates.
Hobbies & Interests
I love all forms of outdoor activities, including alpine skiing, snowboarding and all water sports.
I also enjoy yoga and travelling the world.