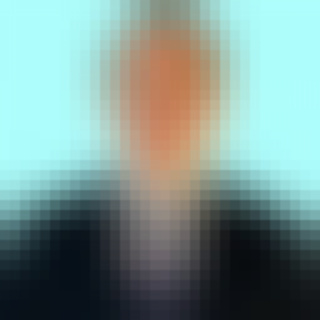 G. G
Desired positions: Deck / Steward(ess), Delivery Crew
Login to view a candidate's contact information and CV.
Basic information
Current location

Malta

Date of birth

22 Apr 1981

Height

166cm

Relationship status

Single

Smoker

No

Visible tattoos

No

Military service

No

Criminal record

No

COVID-19 fully vaccinated

Yes
About me
A proven , dynamic purser having worked with Emirates Airline for 16 years, I have gained a very good experience and skills in the hospitality and aviation, including wine and fine dining. After completing my 15 years in the aviation I have achieved my lifetime tickets. My first passion has always been the sea and since my childhood I have been keen on my kitesurfing including professionally along my travel due to my career. My genuine hospitality service always with a smile has been backed up and appreciated with several rewards and very good recommendations. My goal is to focus on my marine career, something that I always wanted to pursue and finally I have the opportunity. Recently I have completed my STCW and ENG-1 which also compliment the safety and required training from my airline past. Straight away I embarked on a delivery from Crete to Seychelles of two sailing catamarans having recorded 4500Nm including 140night hours on watch rotation. I'm currently looking for a deck/stew role that will help me climb the ropes in this thriving and exciting industry. I am available immediately at my base in Malta and would love to work on either S/Y or M/Y on charter, temporary or permanent and would love to continue learning to become a better seaman.
Work experience
Crew (Temporary) at m hidden
April 2023 - May 2023 (29 days)
Delivery of 46' Catamaran from Crete to Socotra, crew involved in deck work, sail operations, watch rotations, engine servicing, diesel operations, communicating with authorities, formalities
Crew (Temporary) at m hidden
May 2023 - May 2023 (10 days)
Delivery of 40' Sailing Catamaran Socotra to Seychelles, crew involved in deck work, sail operations, watch rotations, engine servicing, diesel operations, communicating with authorities, formalities
Qualifications
Basic Wine Course
Car Driving License
Cocktail Flair Course
Cuisine - Asian
Cuisine - Chinese
Cuisine - French
Cuisine - Gluten Free
Cuisine - Greek
Cuisine - Halal
Cuisine - High Calorie
Cuisine - Indian
Cuisine - Italian
Cuisine - Kosher
Cuisine - Lactose Free
Cuisine - Russian
Cuisine - Thai
Cuisine - Vegan
Cuisine - Vegetarian
ENG-1
Kite Surf Instructor
Motorcycle Driving License
Proficiency in Designated Security Duties
Proficiency in Security Awareness
Purser Diploma
RYA Powerboat Level 2
Silver Service
Sommelier Level 1
STCW 95
Wakeboard Instructor
Certificates
STCW-95

(Expiry: 23 Mar 2028)

ENG-1

(Expiry: 10 Mar 2025)

IKO Assistant Instructor
PADI Advanced
Basic Nautical License TM (24m LOA)
Hobbies & Interests
Kitesurfing
Scuba Diving
Spearfishing
Carpentry