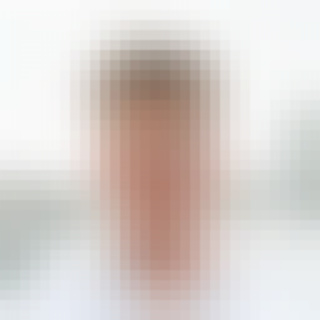 H. J
Desired positions: AVIT Officer, ETO
Login to view a candidate's contact information and CV.
Basic information
Current location

Southampton

Date of birth

08 Oct 1999

Height

192cm

Relationship status

Single

Smoker

No

Visible tattoos

No

Military service

No

Criminal record

No

COVID-19 fully vaccinated

Yes
About me
After completing my A levels in 2018, I quickly decided I wanted to pursue my desire and interests in the maritime industry. After then completing a successful year of being a deckhand in 2019, I left my position at sea to train and educate myself and gain some valuable skills to become an Electro Technical Officer with the well known superyacht tender manufacturer, Compass Tenders. I aspired to dedicate my time to studying and to grasp some hands on experience at the same time, which would kickstart my ETO career. The position undertaken allowed me to apply my knowledge and problem solving into training that I have become extremely interested in and passionate about. In addition, my degree apprenticeship has enabled me to develop my communication skills as well as strong interpersonal skills whilst working in an environment of four marine electrical engineers to benefit my understanding and learning even further. After completing my final year as a degree apprentice as a Marine Electrical Engineer with a Higher Education degree at hand, I am ready and keen to integrate my skills and knowledge for my first ETO position on any motor yacht, to enhance my skills even further and become a valuable member of any engineering team.
Work experience
Deckhand (Full time) at m hidden
May 2019 - October 2019 (4 mons 16 days)
Washdowns Heli Ops Tender Operations Mooring and Unmooring Passerelle and shore utilities Entering and Clearing port Side Boarding passerelle Anchoring Stern Tie operations Crane and Hydraulic Door
Marine Electrical Engineer Apprenticeship (Full time) at m hidden
November 2019 - June 2023 (3 years 7 mons 21 days)
Fit out Terminating Crimping Fault Finding Design Commissioning Sea trials One of four tender drivers Warranty New build experience whilst working in a team of four marine electrical engineers
Qualifications
Car Driving License
ENG-1
Proficiency in Designated Security Duties
Proficiency in Security Awareness
RYA Day Skipper
RYA Diesel Engine Operators
RYA Diesel Engines Course
RYA Personal Watercraft
RYA Powerboat Level 1
RYA Powerboat Level 2
STCW 2010
STCW 95
Certificates
STCW 95

(Expiry: 28 Jan 2024)

Proficiency in Designated Secruity Duties
RYA Diesel Engine Course
Proficiency in Secruity Awareness
GMDSS Short Range
RYA Radar
RYA First Aid
Powerboat Level 2
Driving Licence

(Expiry: 26 Oct 2026)

Personal Water Craft
Keelboat Level 2
Flying Fish Crew Training
Higher National Certificate HNC Level 4 Marine Technologies
Dinghy Instructor
ENG1 Medical

(Expiry: 04 Apr 2025)

FdEng Level 5 - Marine Technologies
Hobbies & Interests
As an avid men's Squash League player, I competitively play Division 5 league squash, whilst actively keeping fit to improve my fitness on court. I also often enjoy the gym multiple times a week along with various water sports such as mono skiing and wakeboarding with our family ski boat.